How we Help
Events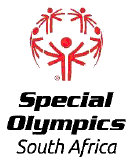 Shumbashaba & Special Olympics South Africa Unified Sports Day
Saturday / 25th November 2017 / 08h00 - 14h00
Shumbashaba Community Trust, Plot 112 Mnandi Road, Diepsloot

We need volunteers to cater for different needs. Please consider helping in one of the following ways:
Volunteers required to lead horses and riders on the day (good working knowledge of horses and riding required), as well as perform the duties of judge at the various equestrian obstacles
Runners to assist with various activities & tasks
Volunteers to help in the Tea Garden
Donations of the following are also required:
- Tea, Rooibos tea, coffee, milk, sugar, Lecol/Oros or any cordial
- Muffins, cakes, scones, biscuits, etc.
- Fruit such as watermelons & oranges are most welcome
- Disposable paper plates, polystyrene or plastic cups, paper serviettes, plastic teaspoons
- Toilet rolls, liquid soaps, cleaning detergents, black bin bags
Kindly contact Jacky du Plessis: jacky@shumbashaba.co.za
All new volunteers will be required to sign an indemnity form. a parent's signature is required for minors. Please come dressed appropriately – closed flat shoes, sun hat/cream and bring plenty of water to drink.